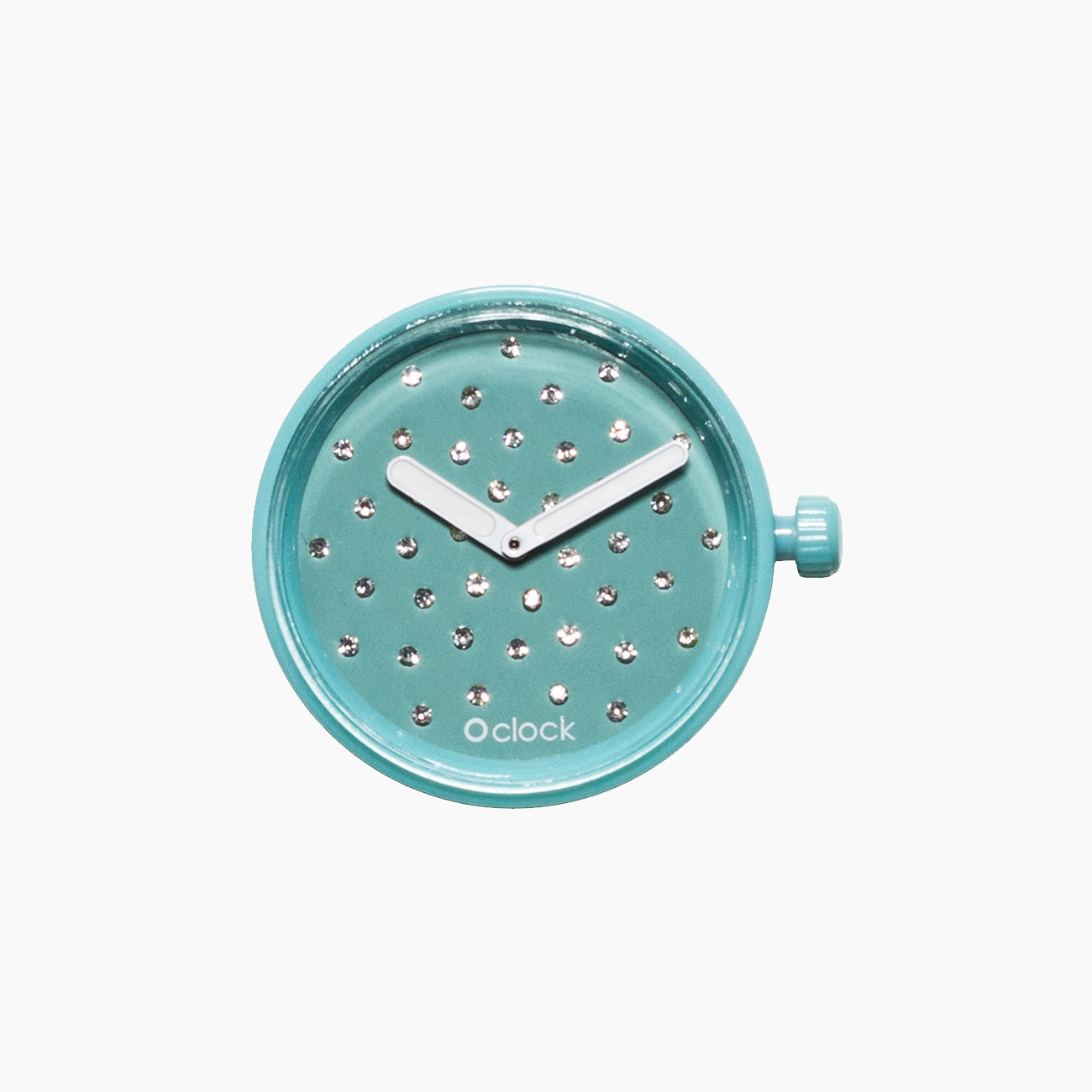 Cristal Turchese O clock óramû
Ha megvásárolod a terméket, akkor 0 pontot kapsz a partnerkártya programunkban.
Rendeld meg
1 nap 22 óra 13 percen
belül, hogy akár már kedden átvehesd a csomagod.
Delivery within Hungary takes a maximum of 3 working days from the time the order is received on the invoice (in case of transfer) or from the time the order is placed (when choosing a cash on delivery method).
For information about the products purchased on our website, in case of damage, you can write to the e-mail address support@obagbudapest.com, attaching the invoice and some photos of the product, showing the damaged part in the email. Our staff will be at your disposal.
Description
Anyag Fém
Szín Türkisz
Méret 32mm átmérő
Összetétel keret: 100% műanyag, óramű: 100% fém
Állítsd össze óraműved a puha, antiallergén szilikon óraszíjjal, és hozd létre egyedi órád, amely kifejezi saját stílusod. Meríts ihletet széles kínálatunkból, és válaszd ki a karakteredet legjobban tükröző kombinációt. Csak kövess néhány egyszerű lépést, és állítsd össze az O clock órád. Kövesd online szerelési útmutatónk, ha további információra van szükséged. Ne feledd azonban, hogy az O bag órák csak 3 ATM maximális nyomásnak képesek ellenállni, és nem vízállóak. Ellenállnak a vízcseppeknek, az izzadságnak és a környezeti páratartalomnak. Az O clock képe csupán tájékoztató jellegű. A termék változhat a gyártási folyamat során. A fénykép a lehető legpontosabban mutatja a termék színét; ugyanakkor a különféle eszközök eltérést mutathatnak a képernyő beállításaiknak kövekeztében is. Nem tudjuk garantálni, hogy a használt eszköz képernyője pontosan adja vissza a színt.