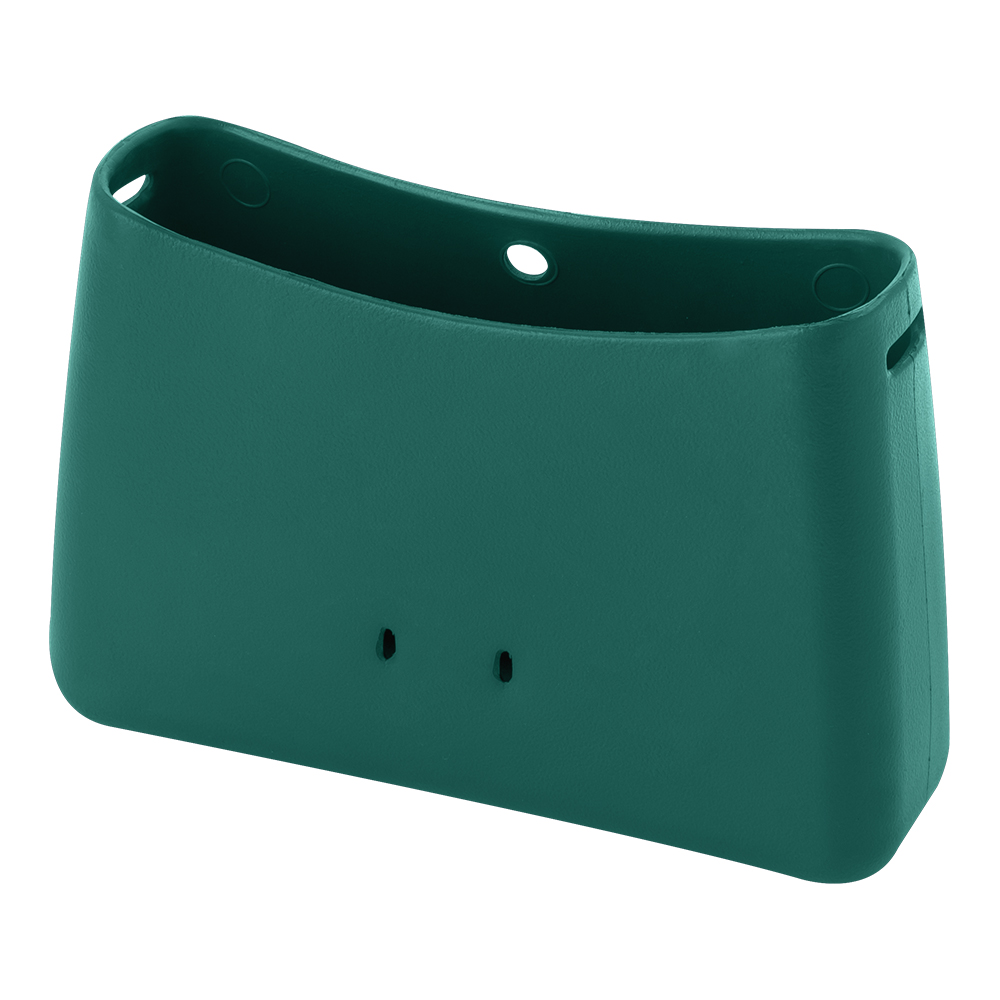 Body Petrolio O bag glam
Ha megvásárolod a terméket, akkor 0 pontot kapsz a partnerkártya programunkban.
Rendeld meg
10 óra 19 percen
belül, hogy akár már a következő munkanapon átvehesd a csomagod.
Delivery within Hungary takes a maximum of 3 working days from the time the order is received on the invoice (in case of transfer) or from the time the order is placed (when choosing a cash on delivery method).
For information about the products purchased on our website, in case of damage, you can write to the e-mail address support@obagbudapest.com, attaching the invoice and some photos of the product, showing the damaged part in the email. Our staff will be at your disposal.
Description
Material XL Extralight
Color Green
Size 19cm high, 27cm wide, 8cm deep
Composition 95% PVC, 5% PU
The XL Extralight® O bag glam Petrolio is the glamorous accessory you've always been looking for. The body of the bag is made of XL Extralight®, a foam that is resistant, flexible, waterproof, easy to clean and maintain. The size of the O bag glam is ideal for those who want a spacious but small bag without sacrificing style. You can choose to carry your O bag glam in your hand or shoulder: choose from the many O bag grips and shoulder straps and transform your bag with a few simple moves. Select the cover, pliers, shoulder strap, and lining. It's very easy and fun to assemble your bag to suit your own style: but if necessary, check out our online assembly guide. We recommend that you do not expose the XL Extralight® O bag glamor to direct sunlight, high temperatures (for example, do not leave it in a hot radiator in winter or in a hot car in summer) or other heat sources for a long time to avoid damage, deformation or discoloration. Cleaning the body of the O bag glam XL Extralight® is easy: you can use an O clean sponge or warm water (30 ° C) with neutral soap, taking care not to rub it. The image of the Petrolio XL Extralight® O bag glam is for information only. The product may change during the manufacturing process. The photograph shows the color of the product as accurately as possible; however, different devices may differ in their screen settings. We cannot guarantee that the screen of the device you are using will return the color accurately.