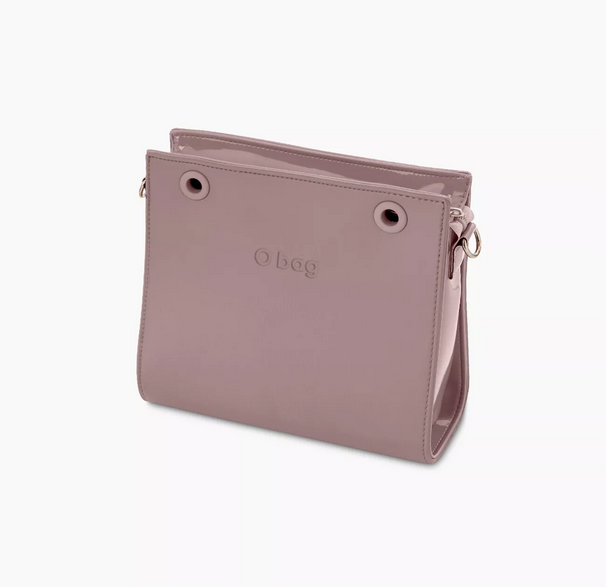 Body Rosa Smoke O bag double lacquer faux leather bag with zipper
Ha megvásárolod a terméket, akkor 0 pontot kapsz a partnerkártya programunkban.
Delivery within Hungary takes a maximum of 3 working days from the time the order is received on the invoice (in case of transfer) or from the time the order is placed (when choosing a cash on delivery method).
For information about the products purchased on our website, in case of damage, you can write to the e-mail address support@obagbudapest.com, attaching the invoice and some photos of the product, showing the damaged part in the email. Our staff will be at your disposal.
Description
Color Light pink
Size 26cm long, 10.5cm deep, 24cm high
Composition Material 1: 10% cotton 60% polyurethane 30% polyester Material 2: 100% XL Extralight
The Rosa Smoke O bag double lacquer faux leather bag body enchants everyone thanks to its elegant femininity. You can use it both as a handbag and as a shoulder bag thanks to the various grips and shoulder straps available. To get the most out of your sophisticated and elegant style, we recommend combining it with one of our chain pliers, but there are many other possible combinations, you just have to listen to your instincts. Read our assembly instructions on how to assemble O bags in minutes. The image of the Rosa Smoke lacquer faux leather O bag double bag body is for information only. The product may change during the manufacturing process. The photograph shows the color of the product as accurately as possible; however, different devices may differ in their screen settings. We cannot guarantee that the screen of the device you are using will return the color accurately.[/protected]
[protected][/protected]