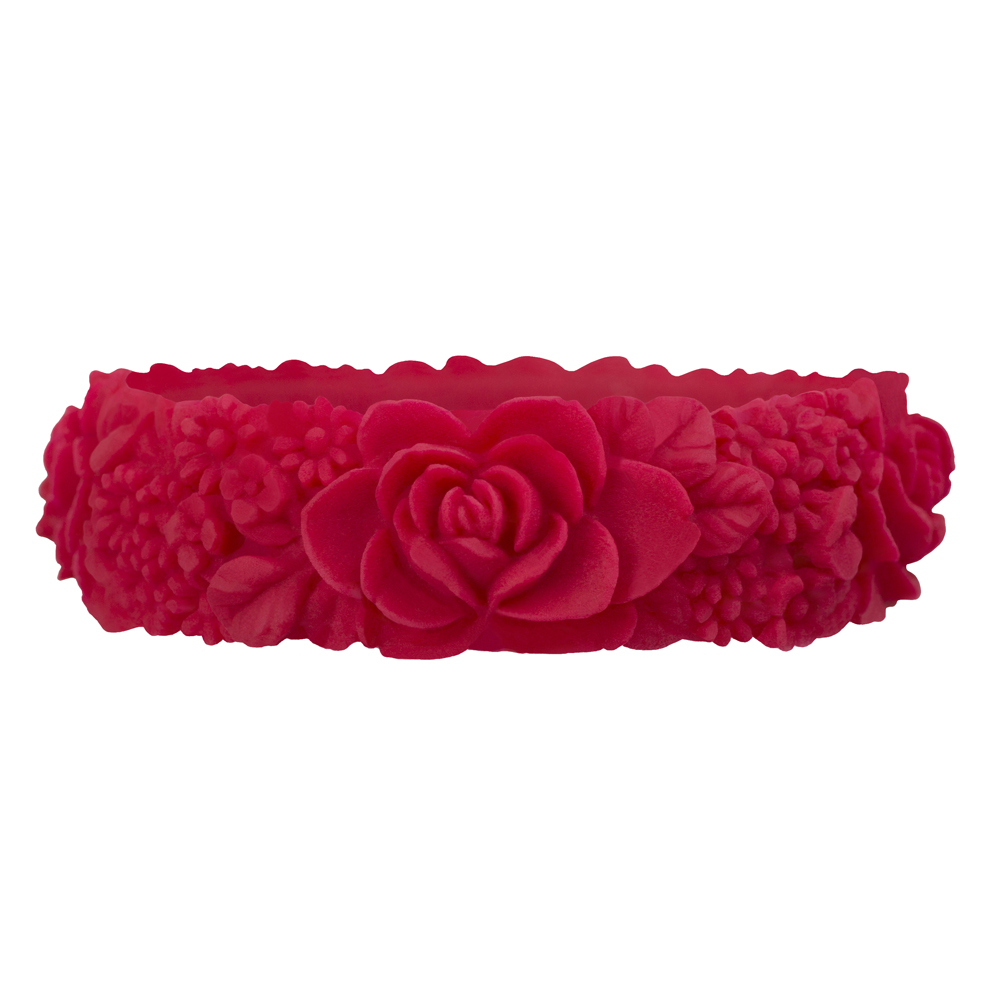 O bracelet flower big raspberry
Ha megvásárolod a terméket, akkor 0 pontot kapsz a partnerkártya programunkban.
Rendeld meg
1 nap 21 óra 36 percen
belül, hogy akár már kedden átvehesd a csomagod.
Delivery within Hungary takes a maximum of 3 working days from the time the order is received on the invoice (in case of transfer) or from the time the order is placed (when choosing a cash on delivery method).
For information about the products purchased on our website, in case of damage, you can write to the e-mail address support@obagbudapest.com, attaching the invoice and some photos of the product, showing the damaged part in the email. Our staff will be at your disposal.
Description
Bracelet sizes:
XS 14.8 cm
S 16 cm
M 18 cm
L 20 cm
Color raspberry
Size 1,6cm height, 18cm width
Composition 100% silicone
The O bracelet flower big bracelet in raspberry is an essential accessory if you like a subtly refined look. It has been made from hardwearing non-allergenic lightweight silicone and is pleasant against the skin. Loaded with nostalgic romanticism, this O bag bracelet has been given a contemporary spin with fresh new materials and 3D detailing. It calls forth images of blooming flower beds and is extremely feminine – a gorgeous gift for yourself or someone else. The O bag bracelets are perfectly suited to any occasion, whether you are running busily around town, enjoying your dream holiday or chatting with friends over an evening meal. It is available in a host of different colours and sizes so you will be spoilt for choice. Wear it alone or go for the mix&match trend, layering different materials and colours – trust your instinct and create. We recommend that you avoid exposing the O bracelet flower to the sun's rays for extended periods of time, to high temperatures (for instance, do not leave it next to a hot radiator in winter and don't forget it inside a hot car in summer) or to other heat sources so that it does not become damaged or change shape or colour. The O bracelet flower big cleaning is really easy. All you need to do is wipe it with a soft cloth you have dipped in warm water in which neutral soap has been dissolved, but do not rub. The image of the O bracelet flower big bracelet in raspberry is merely indicative. The product may change during the manufacturing process. The photograph shows the color of the product as accurately as possible; however, different devices may differ in their screen settings. We cannot guarantee that the screen of the device you are using will return the color accurately.